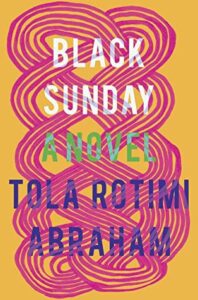 Following the fate of one family over the course of two decades in Nigeria, this debut novel tells the story of each sibling's search for agency, love, and meaning in a society rife with hypocrisy but also endless life
"I like the idea of a god who knows what it's like to be a twin. To have no memory of ever being alone."
Twin sisters Bibike and Ariyike are enjoying a relatively comfortable life in Lagos in 1996. Then their mother loses her job due to political strife, and the family, facing poverty, becomes drawn into the New Church, an institution led by a charismatic pastor who is not shy about worshipping earthly wealth.
Soon Bibike and Ariyike's father wagers the family home on a "sure bet" that evaporates like smoke. As their parents' marriage collapses in the aftermath of this gamble, the twin sisters and their two younger siblings, Andrew and Peter, are thrust into the reluctant care of their traditional Yoruba grandmother. Inseparable while they had their parents to care for them, the twins' paths diverge once the household shatters. Each girl is left to locate, guard, and hone her own fragile source of power.
Written with astonishing intimacy and wry attention to the fickleness of fate, Tola Rotimi Abraham's Black Sunday takes us into the chaotic heart of family life, tracing a line from the euphoria of kinship to the devastation of estrangement. In the process, it joyfully tells a tale of grace and connection in the midst of daily oppression and the constant incursions of an unremitting patriarchy. This is a novel about two young women slowly finding, over twenty years, in a place rife with hypocrisy but also endless life and love, their own distinct methods of resistance and paths to independence.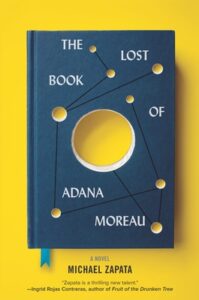 The mesmerizing story of a Latin American science fiction writer and the lives her lost manuscript unites decades later in post-Katrina New Orleans
In 1929 in New Orleans, a Dominican immigrant named Adana Moreau writes a science fiction novel titled Lost City. It is a strange and beautiful novel, set in a near-future where a sixteen-year-old Dominican girl, not all that unlike Adana herself, searches for a golden eternal city believed to exist somewhere on a parallel Earth. Lost City earns a modest but enthusiastic readership, and Adana begins a sequel. Then she falls gravely ill. Just before she dies, she and her son, Maxwell, destroy the only copy of the manuscript.
Decades later in Chicago, Saul Drower is cleaning out his dead grandfather's home when he discovers a mysterious package containing a manuscript titled A Model Earth, written by none other than Adana Moreau. ..
This book sounds so interesting. It sounds so different.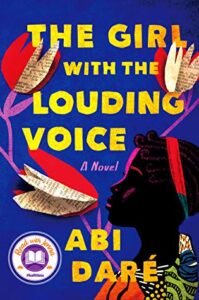 Adunni is a fourteen-year-old Nigerian girl who knows what she wants: an education. This, her mother has told her, is the only way to get a "louding voice"—the ability to speak for herself and decide her own future. But instead, Adunni's father sells her to be the third wife of a local man who is eager for her to bear him a son and heir.
When Adunni runs away to the city, hoping to make a better life, she finds that the only other option before her is servitude to a wealthy family. As a yielding daughter, a subservient wife, and a powerless slave, Adunni is told, by words and deeds, that she is nothing.
But while misfortunes might muffle her voice for a time, they cannot mute it. And when she realizes that she must stand up not only for herself, but for other girls, for the ones who came before her and were lost, and for the next girls, who will inevitably follow; she finds the resolve to speak, however, she can—in a whisper, in song, in broken English—until she is heard.
I know I am trying to be better about buying books but…I think I might need to cave!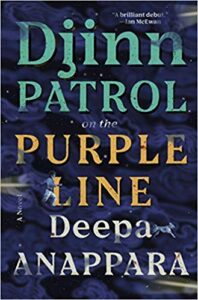 In this transporting debut novel, three friends venture into the most dangerous corners of a sprawling Indian city to find their missing classmate.
Down market lanes crammed with too many people, dogs, and rickshaws, past stalls that smell of cardamom and sizzling oil, below a smoggy sky that doesn't let through a single blade of sunlight, and all the way at the end of the Purple metro line lies a jumble of tin-roofed homes where nine-year-old Jai lives with his family. From his doorway, he can spot the glittering lights of the city's fancy high-rises, and though his mother works as a maid in one, to him they seem a thousand miles away. Djinn Patrol on the Purple Line plunges readers deep into this neighborhood to trace the unfolding of a tragedy through the eyes of a child as he has his first perilous collisions with an unjust and complicated wider world.
This sounds like a really good mystery. I might have to consider it for the March Mystery challenge.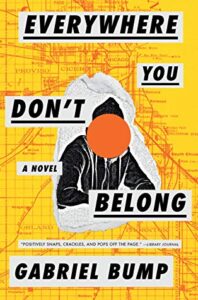 In this alternately witty and heartbreaking debut novel, Gabriel Bump gives us an unforgettable protagonist, Claude McKay Love. Claude isn't dangerous or brilliant—he's an average kid coping with abandonment, violence, riots, failed love, and societal pressures as he steers his way past the signposts of youth: childhood friendships, basketball tryouts, first love, first heartbreak, picking a college, moving away from home.

Claude just wants a place where he can fit. As a young black man born on the South Side of Chicago, he is raised by his civil rights–era grandmother, who tries to shape him into a principled actor for change; yet when riots consume his neighborhood, he hesitates to take sides, unwilling to let race define his life. He decides to escape Chicago for another place, to go to college, to find a new identity, to leave the pressure cooker of his hometown behind. But as he discovers, he cannot; there is no safe haven for a young black man in this time and place called America…
This sounds like it is going to require tissues but I think I am willing to go there.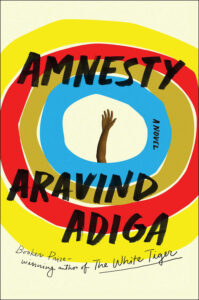 Amnesty by Aravind Adiga
Danny—formerly Dhananjaya Rajaratnam—is an illegal immigrant in Sydney, Australia, denied refugee status after he fled from Sri Lanka. Working as a cleaner, living out of a grocery storeroom, for three years he's been trying to create a new identity for himself. And now, with his beloved vegan girlfriend, Sonja, with his hidden accent and highlights in his hair, he is as close as he has ever come to living a normal life.
But then one morning, Danny learns a female client of his has been murdered. The deed was done with a knife, at a creek he'd been to with her before; and a jacket was left at the scene, which he believes belongs to another of his clients—a doctor with whom Danny knows the woman was having an affair. Suddenly Danny is confronted with a choice: Come forward with his knowledge about the crime and risk being deported? Or say nothing, and let justice go undone? Over the course of this day, evaluating the weight of his past, his dreams for the future, and the unpredictable, often absurd reality of living invisibly and undocumented, he must wrestle with his conscience and decide if a person without rights still has responsibilities.
Propulsive, insightful, and full of Aravind Adiga's signature wit and magic, Amnesty is both a timeless moral struggle and a universal story with particular urgency today.
There is something that draws me to this story as soon as I read this summary. I like that it's set in Australia and I like that the author is using a mystery to tell the struggles of immigrants. I feel compelled to read this one.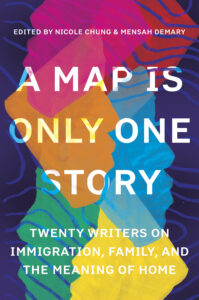 From rediscovering an ancestral village in China to experiencing the realities of American life as a Nigerian, the search for belonging crosses borders and generations. Selected from the archives of Catapult magazine, the essays in A Map Is Only One Story highlight the human side of immigration policies and polarized rhetoric, as twenty writers share provocative personal stories of existing between languages and cultures.


Victoria Blanco relates how those with family in both El Paso and Ciudad Juárez experience life on the border. Nina Li Coomes recalls the heroines of Japanese animator Hayao Miyazaki and what they taught her about her bicultural identity. Nur Nasreen Ibrahim details her grandfather's crossing of the India-Pakistan border sixty years after Partition. Krystal A. Sital writes of how undocumented status in the United States can impact love and relationships. Porochista Khakpour describes the challenges in writing (and rewriting) Iranian America. Through the power of personal narratives, as told by both emerging and established writers, A Map Is Only One Story offers a new definition of home in the twenty-first century.
I realized while compiling this list is that there are a lot of immigration stories being released in 2020. I think this is fantastic because there is no one experience so the more we read, the greater understanding and empathy possible. That said, this sounds like a must-read.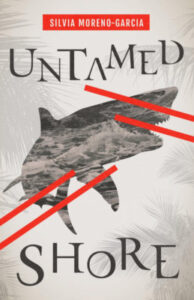 Renowned author Silvia Moreno-Garcia's first thriller, UNTAMED SHORE, is a coming-of-age story set in Mexico which quickly turns dark when a young woman meets three enigmatic tourists.

Baja California, 1979. Viridiana spends her days watching the dead sharks piled beside the seashore, as the fishermen pull their nets. There is nothing else to do, nothing else to watch, under the harsh sun. She's bored. Terribly bored. Yet her head is filled with dreams of Hollywood films, of romance, of a future beyond the drab town where her only option is to marry and have children.

Three wealthy American tourists arrive for the summer, and Viridiana is magnetized. She immediately becomes entwined in the glamorous foreigners' lives. They offer excitement, and perhaps an escape from the promise of a humdrum future.

When one of them dies, Viridiana lies to protect her friends. Soon enough, someone's asking questions, and Viridiana has some of her own about the identity of her new acquaintances. Sharks may be dangerous, but there are worse predators nearby, ready to devour a naïve young woman who is quickly being tangled in a web of deceit.

Silvia Moreno-Garcia is one of the most exciting voices in fiction, and with her first crime novel, UNTAMED SHORE, she crafts a blazing novel of suspense with an eerie seaside setting and a literary edge that proves her a master of the genre.
What am I to do? This book sounds so good too. I have been wanting to read something by this author and this might just have to be my first.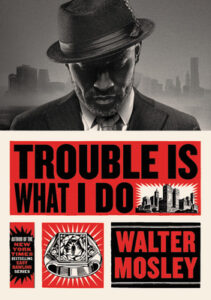 Morally ambiguous P.I. Leonid McGill is back — and investigating crimes against society's most downtrodden — in this installment of the beloved detective series from an Edgar Award-winning and bestselling crime novelist.
Leonid McGill's spent a lifetime building up his reputation in the New York investigative scene. His seemingly infallible instinct and inside knowledge of the crime world make him the ideal man to help when Phillip Worry comes knocking.
Phillip "Catfish" Worry is a 92-year-old Mississippi bluesman who needs Leonid's help with a simple task: deliver a letter revealing the black lineage of a wealthy heiress and her corrupt father. Unsurprisingly, the opportunity to do a simple favor while shocking the prevailing elite is too much for Leonid to resist.
But when a famed and feared assassin puts a hit on Catfish, Leonid has no choice but to confront the ghost of his own felonious past. Working to protect his client and his own family, Leonid must reach the heiress on the eve of her wedding before her powerful father kills those who hold their family's secret.
Joined by a team of young and tough aspiring investigators, Leonid must gain the trust of wary socialites, outsmart vengeful thugs, and, above all, serve the truth — no matter the cost.
I haven't read Walter Mosley in years and I think this year I need to correct that.