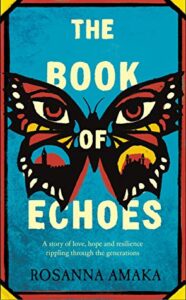 A sweeping, uplifting story of how a boy from Brixton and a girl from Lagos escape their dark past to find themselves a bright future.
1981: England looks forward to a new decade. But on the streets of Brixton, it's hard to hold onto your dreams, especially if you are a young black man. Racial tensions rumble, and now Michael Watson might land in jail for a crime he did not commit.
Thousands of miles away, village girl Ngozi abandons her orange stall for the chance to work as a maid. Alone in a big city, Ngozi's fortunes turn dark and soon both her heart and hopes are shattered.
From dusty roads to gritty pavements, Ngozi and Michael's journey towards a better life is strewn with heartache and injustice. When they finally collide, their lives will be transformed forever.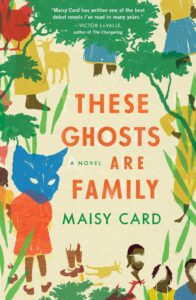 Stanford Solomon has a shocking, thirty-year-old secret. And it's about to change the lives of everyone around him. Stanford Solomon is actually Abel Paisley, a man who faked his own death and stole the identity of his best friend.
And now, nearing the end of his life, Stanford is about to meet his firstborn daughter, Irene Paisley, a home health aide who has unwittingly shown up for her first day of work to tend to the father she thought was dead.
These Ghosts Are Family revolves around the consequences of Abel's decision and tells the story of the Paisley family from colonial Jamaica to present-day Harlem. There is Vera, whose widowhood forced her into the role of a single mother. There are two daughters and a granddaughter who have never known they are related. And there are others, like the house boy who loved Vera, whose lives might have taken different courses if not for Abel Paisley's actions.
These Ghosts Are Family explores the ways each character wrestles with their ghosts and struggles to forge independent identities outside of the family and their trauma. The result is an engrossing portrait of a family and individuals caught in the sweep of history, slavery, migration, and the more personal dramas of infidelity lost love, and regret. This electric and luminous family saga announces the arrival of a new American talent.
This book sounds so interesting and I feel like it might be a nice one to read for my Family History series on YouTube. I already pre-ordered it so it will arrive any day and I will put it on my TBR for the Family History series.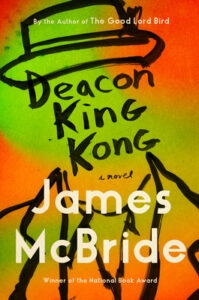 In September 1969, a fumbling, cranky old church deacon known as Sportcoat shuffles into the courtyard of the Cause Houses housing project in south Brooklyn, pulls a .45 from his pocket, and in front of everybody shoots the project's drug dealer at point-blank range.
The reasons for this desperate burst of violence and the consequences that spring from it lie at the heart of Deacon King Kong, James McBride's funny, moving novel and his first since his National Book Award-winning The Good Lord Bird. In Deacon King Kong, McBride brings to vivid life the people affected by the shooting: the victim, the African-American and Latinx residents who witnessed it, the white neighbors, the local cops assigned to investigate, the members of the Five Ends Baptist Church where Sportcoat was deacon, the neighborhood's Italian mobsters, and Sportcoat himself.
Last summer I scored and bought The Good Lord Bird at a library sale. I still haven't read that book but I am always intrigued by the descriptions of his books. This one sounds very good.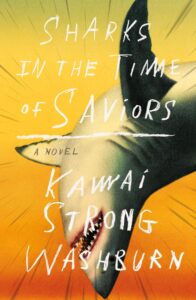 In 1995 Kailua-Kona, Hawaii, on a rare family vacation, seven-year-old Nainoa Flores falls overboard a cruise ship into the Pacific Ocean. When a shiver of sharks appears in the water, everyone fears for the worst. But instead, Noa is gingerly delivered to his mother in the jaws of a shark, marking his story as the stuff of legends.
Nainoa's family, struggling amidst the collapse of the sugarcane industry, hails his rescue as a sign of favor from ancient Hawaiian gods–a belief that appears validated after he exhibits puzzling new abilities. But as time passes, this supposed divine favor begins to drive the family apart: Nainoa, working now as a paramedic on the streets of Portland, struggles to fathom the full measure of his expanding abilities; further north in Washington, his older brother Dean hurtles into the world of elite college athletics, obsessed with wealth and fame; while in California, risk-obsessed younger sister Kaui navigates an unforgiving academic workload in an attempt to forge her independence from the family's legacy.
I have family in Hawaii have been there several times, and I am always excited when I see a book set in Hawaii.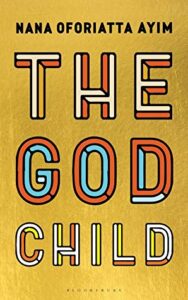 Maya grows up in Germany knowing that her parents are different: from one another, and from the rest of the world. Her reserved, studious father is distant; and her beautiful, volatile mother is a whirlwind, with a penchant for lavish shopping sprees and a mesmerizing power for spinning stories of the family's former glory – of what was had, and what was lost.

And then Kojo arrives one Christmas, like an annunciation: Maya's cousin, and her mother's godson. Kojo has a way with words – a way of talking about Ghana, and empire, and what happens when a country's treasures are spirited away by colonialists. For the first time, Maya has someone who can help her understand why exile has made her parents the way they are. But then Maya and Kojo are separated, shuttled off to school in England, where they come face to face with the maddening rituals of Empire.

Returning to Ghana as a young woman, Maya is reunited with her powerful but increasingly troubled cousin. Her homecoming will set off an exorcism of their family and country's strangest, darkest demons. It is in this destruction's wake that Maya realizes her own purpose: to tell the story of her mother, her cousin, their land and their loss, on her own terms, in her own voice.
This is another one that sounds good to read for my family history series.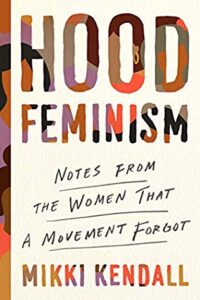 Today's feminist movement has a glaring blind spot, and paradoxically, it is women. Mainstream feminists rarely talk about meeting basic needs as a feminist issue, argues Mikki Kendall, but food insecurity, access to quality education, safe neighborhoods, a living wage, and medical care are all feminist issues. All too often, however, the focus is not on basic survival for the many, but on increasing privilege for the few. That feminists refuse to prioritize these issues has only exacerbated the age-old problem of both internecine discord and women who rebuff at carrying the title. Moreover, prominent white feminists broadly suffer from their own myopia with regard to how things like race, class, sexual orientation, and ability intersect with gender. How can we stand in solidarity as a movement, Kendall asks, when there is the distinct likelihood that some women are oppressing others?
I love it when I see a book and think, 'this book is going to tell me something'. I am not proud to say that I don't have a grasp of the history of the feminist movement. So I am looking forward to this book and specifically the examination of the dynamics of white and black women within the movement.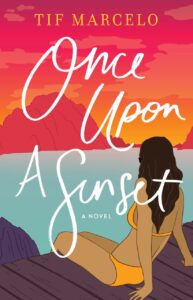 Diana Gallagher-Cary is at a tipping point. As a Washington, DC, OB/GYN at a prestigious hospital, she uses her career to distract herself from her grief over her granny's death and her breakup from her long-term boyfriend after her free-spirited mother moves in with her. But when she makes a medical decision that disparages the hospital, she is forced to go on a short sabbatical.
Never one to wallow, Diana decides to use the break to put order in her life, when her mother, Margo, stumbles upon a box of letters from her grandfather, Antonio Cruz, to her grandmother from the 1940s. The two women always believed that Antonio died in World War II, but the letters reveal otherwise. When they learn that he lived through the war, and that they have surviving relatives in the Philippines, Diana becomes determined to connect with the family that she never knew existed, though Margo refuses to face her history. But Diana pushes on, and heads on a once-in-a-lifetime trip that challenges her identity, family history, and her idea of romantic love that could change her life forever.
Even though it might not be apparent, I thought this book sounds like a fun book for my family history series. I look forward to how Marcelo will incorporate some Philippino history.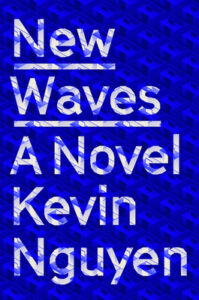 Set in the New York City tech world, a wry and edgy debut novel about a heist gone wrong, a secret online life exposed, and a young man's search for true connection….
Lucas and Margo are fed up. Margo is a brilliant programmer tired of being talked over as the company's sole black employee, and while Lucas is one of many Asians at the firm, he's nearly invisible as a low-paid customer service rep. Together, they decide to steal their tech start-up's user database in an attempt at revenge. The heist takes a sudden turn when Margo dies in a car accident, and Lucas is left reeling, wondering what to do with their secret–and wondering whether her death really was an accident. When Lucas hacks into Margo's computer looking for answers, he is drawn into her secret online life and realizes just how little he knew about his best friend.
This book sounds intriguing to me. I think that the fact that Nguyen brings his tech knowledge to this story should make for some interesting reading. I am going to see if I can place a hold on this from my library.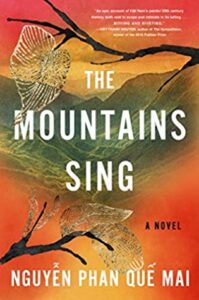 The Mountains Sing tells an enveloping, multigenerational tale of the Trần family, set against the backdrop of the Việt Nam War. Trần Diệu Lan, who was born in 1920, was forced to flee her family farm with her six children during the Land Reform as the Communist government rose in the North. Years later in Hà Nội, her young granddaughter, Hương, comes of age as her parents and uncles head off down the Hồ Chí Minh Trail to fight in a conflict that tore not just her beloved country, but her family apart.
I have read a little about the Viet Nam War but this sounds like a really good book to read. However, the pre-order price of $24.26 seems a bit high. I often get my pre-orders from Amazon but the pre-order price was pretty high.
I may have to take it out from the library after its release.
Lakewood by Megan Giddings
A startling debut about class and race, Lakewood evokes a terrifying world of medical experimentation—part The Handmaid's Tale, part The Immortal Life of Henrietta Lacks.
When Lena Johnson's beloved grandmother dies, and the full extent of the family debt is revealed, the black millennial drops out of college to support her family and takes a job in the mysterious and remote town of Lakewood, Michigan.
On paper, her new job is too good to be true. High paying. No out of pocket medical expenses. A free place to live. All Lena has to do is participate in a secret program—and lie to her friends and family about the research being done in Lakewood. An eye drop that makes brown eyes blue, a medication that could be a cure for dementia, golden pills promised to make all bad thoughts go away.
The discoveries made in Lakewood, Lena is told, will change the world—but the consequences for the subjects involved could be devastating. As the truths of the program reveal themselves, Lena learns how much she's willing to sacrifice for the sake of her family.
Normally, I try to avoid books that are blurbed referencing them as "like so and so". In this case, they mentioned The Handmaid's Tale and The Immortal Life of Henrietta Lacks. I have not read The Handmaiden's Tale but I did read Henrietta Lacks and recommend it often. But despite the marketing, the description for the story sounds interesting and a bit creepy. So I pre-ordered the book. I hope it does not disappoint.