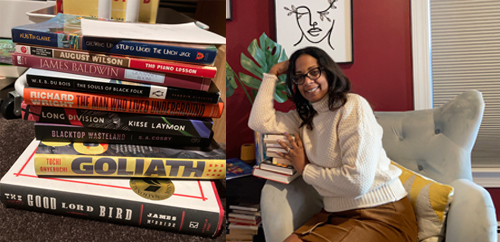 After taking the time to review my reading journey in 2022, I began to notice a lot of things, in particular, that I didn't read that many books written by male authors. I naturally have been gravitating toward books written by female authors. So in order to balance out my journey in 2023, I am challenging myself to include more male authors in my TRB list. I also have made a conscious effort to focus on black male authors.
So naturally, I took a walk to my own bookcases to select books that I own first. In this list, I think only one of the books is a new purchase. Let's take a look at the writers that made my list for this reading challenge: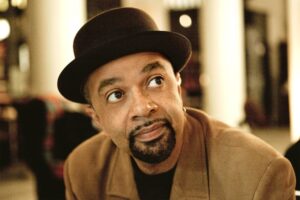 James McBride

James McBride is an award-winning author, musician, and screenwriter. His landmark memoir, The Color of Water, published in 1996, has sold millions of copies and spent more than two years on the New York Times bestseller list. Considered an American classic, it is read in schools and universities across the United States. His debut novel, Miracle at St. Anna, was turned into a 2008 film by Oscar-winning writer and director Spike Lee, with a script written by McBride. His 2013 novel, The Good Lord Bird, about American abolitionist John Brown, won the National Book Award for Fiction and will be a Showtime limited series in fall 2020 starring Ethan Hawke.

Jamesmcbride.com
I have selected this book to read. I read Deacon King Kong a few years back and really enjoyed it. I found this one at a library book sale and snatched it up for an unreasonably good price.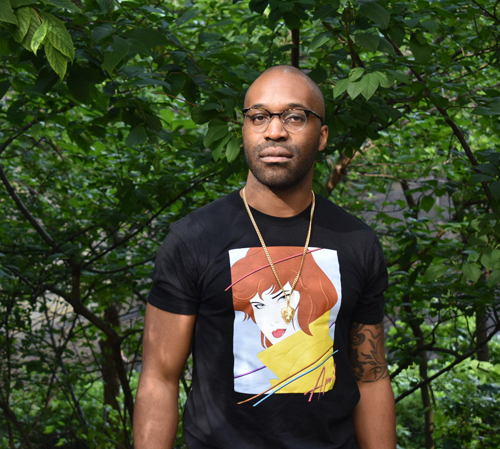 Tochi Onyebuchi is a Nigerian American science fiction and fantasy writer and former civil rights lawyer. His novella, Riot Baby, received an Alex Award from the American Library Association and the World Fantasy Award in 2021. He is known for incorporating civil rights and Afrofuturism into his stories and novels.

tochionyebuchi.com
I met this author last year at a book festival and was so intrigued by the discussion, I picked up his latest book, 'Goliath', and stood in a very long line to meet him and get his autograph. I am interested to read this book which is his first book in adult fiction.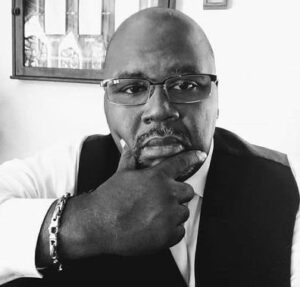 S.A. Cosby
S. A. Cosby is a "Southern noir" crime fiction writer. He resides in Gloucester, Virginia, on the Chesapeake Bay. Cosby has published three crime novels: My Darkest Prayer, Blacktop Wasteland, and Razorblade Tears. A fourth novel, All the Sinners Bleed, is expected to release in June 2023, in hardback form, and published, like its two successors, by Flatiron Books, an imprint of Macmillan
wikipedia
I have had this book on my shelf since July 2021 as part of a birthday book haul. I remember being really excited to read it. So I am going to get to it this year before it sits on my shelf for another year.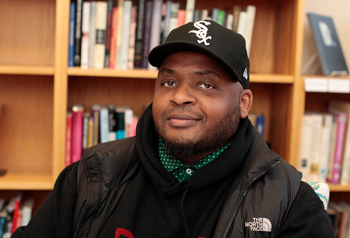 Kiesi Laymon
Kiesi Laymon is a Black southern writer from Jackson, Mississippi. He is a professor of English and Creative Writing at Rice University. He is the author of three full-length books: a novel, Long Division (2013), and two memoirs.

Wikipedia
Why do I keep putting this one down? I have heard so many great things about this author and for some reason, this one keeps getting pushed aside. Hopefully, I can correct that this year.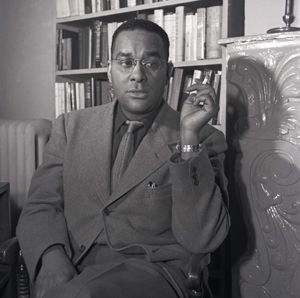 Richard Wright
Richard Nathaniel Wright (September 4, 1908 – November 28, 1960) was an American author of novels, short stories, poems, and non-fiction. Much of his literature concerns racial themes, especially related to the plight of African Americans during the late 19th to mid-20th centuries suffering discrimination and violence. Literary critics believe his work helped change race relations in the United States in the mid-20th century.

Wikipedia
This novel "The Man Who Lived Underground," has just been published in its entirety for the first time. Wright wrote "Underground" between his most famous works, "Native Son" (1940) and "Black Boy" (1945), and the book was rejected by his publisher and cut down to a short story. Today, 80 years after Wright worked on it, we are now able to read it.
I read Native Son in my early 20s and would like to read this one as well as 'Black Boy'. I kind of like the idea of reading them in the order they were written so this one should definitely make it to my nightstand this year.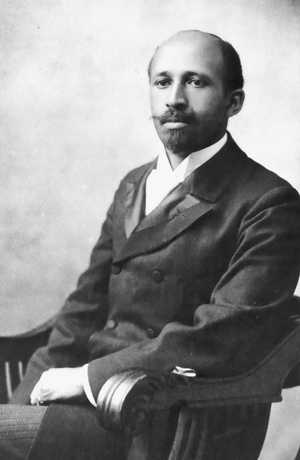 WEB Dubois
William Edward Burghardt Du Bois (February 23, 1868 – August 27, 1963) was an American sociologist, socialist, historian, and Pan-Africanist civil rights activist. Born in Great Barrington, Massachusetts, Du Bois grew up in a relatively tolerant and integrated community. After completing graduate work at the Friedrich Wilhelm University (in Berlin, Germany) and Harvard University, where he was the first African American to earn a doctorate, he became a professor of history, sociology, and economics at Atlanta University. Du Bois was one of the founders of the National Association for the Advancement of Colored People (NAACP) in 1909.

Wikipedia
I already owned another edition of 'The Souls of Black Folk' but when I saw this one, the book lover in me had to have this penguin edition on my shelf. I have never read anything by W.E.B. Dubois so this year I really plan to rectify that. It's also a classic so I can count it in my 'reading the classics' challenge.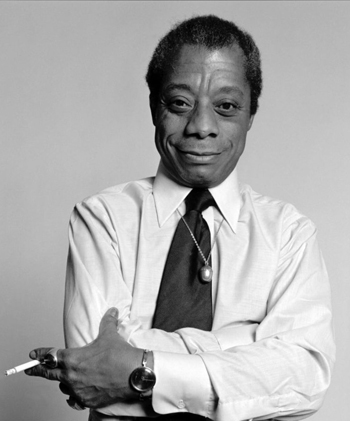 James Baldwin
James Arthur Baldwin (August 2, 1924 – December 1, 1987) was an American writer. He garnered acclaim for his work across several mediums, including essays, novels, plays, and poems. His first novel, Go Tell It on the Mountain, was published in 1953; decades later, Time magazine included the novel on its list of the 100 best English-language novels released from 1923 to 2005.[1] His first essay collection, Notes of a Native Son, was published in 1955.

Wikipedia
About a year or two ago, I read my first James Baldwin book, 'The Fire Next Time' and wow, I loved it. It remains so relevant in this country. I think I abused the page flag rule highlighting all the great quotes in that book. I decided I wanted to explore more of James Baldwin's works so I picked this one up.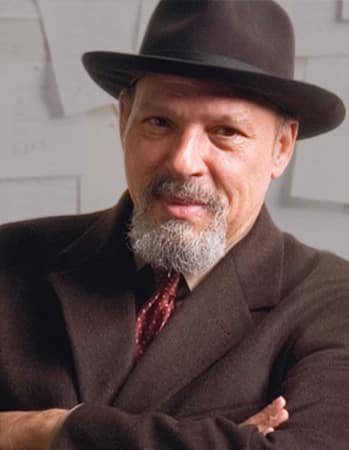 August Wilson
August Wilson (né Frederick August Kittel Jr.; April 27, 1945 – October 2, 2005) was an American playwright. He has been referred to as the "theater's poet of Black America".[1] He is best known for a series of ten plays, collectively called The Pittsburgh Cycle (or The Century Cycle), which chronicle the experiences and heritage of the African-American community in the 20th century.

Wikipedia
Last year, I read one of August Wilson's plays for the first time and despite my reservation about reading a play, I thoroughly enjoyed it. So I decided I want to buy and read his whole collection. Sometimes, I fail epically with my reading goals and this was one of them. So this year, I am going to read my second play and if time is on my side, I will read the remaining 8 before the year is up. (fingers crossed!)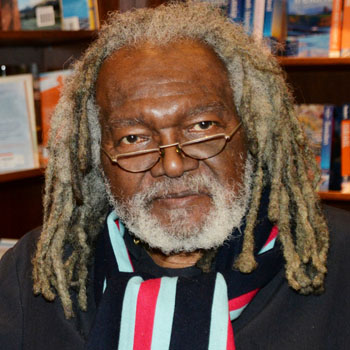 Austin Clarke
Austin Ardinel Chesterfield "Tom" Clarke, (July 26, 1934 – June 26, 2016), was a Barbadian novelist, essayist, and short story writer who was based in Toronto, Ontario, Canada. Among his notable books are novels such as The Polished Hoe (2002), memoirs including Membering (2015), and two collections of poetry, Where the Sun Shines Best (2013) and In Your Crib (2015).

Wikipedia
Over the last several years, I have been amping up my reading of Caribbean authors. I have even kept a list of authors and books I would like to read. This past January, I read, 'Shame on Me' a memoir by Tessa McWatt she mentioned this author in her book so I added him to my list and the cover and title dictated that this was the one I would begin with.
If you haven't seen my video talking about these books, have a look:
I will be sure to update you on which of these books I actually complete before the year is over. Have you read any of these books? Do you have any other black male authors you think I might enjoy reading?