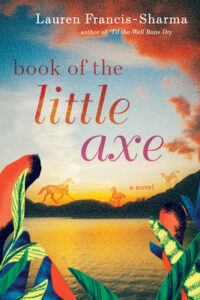 In 1796 Trinidad, young Rosa Rendón quietly but purposefully rebels against the life others expect her to lead. Bright, competitive, and opinionated, Rosa sees no reason she should learn to cook and keep house, for it is obvious her talents lie in running the farm she, alone, views as her birthright. But when her homeland changes from Spanish to British rule, it becomes increasingly unclear whether its free black property owners–Rosa's family among them–will be allowed to keep their assets, their land, and ultimately, their freedom.
By 1830, Rosa is living among the Crow Nation in Bighorn, Montana with her children and her husband, Edward Rose, a Crow chief. Her son Victor is of the age where he must seek his vision and become a man. But his path forward is blocked by secrets Rosa has kept from him. So Rosa must take him to where his story began and, in turn, retrace her own roots, acknowledging along the way, the painful events that forced her from the middle of an ocean to the rugged terrain of a far-away land.
I bought this authors' debut novel ('Till the Well Runs Dry) in 2014, didn't read it until 2018 but really enjoyed it. I was thrilled to hear 6 years later has another novel coming out.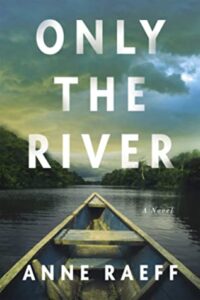 Fleeing the ravages of wartime Vienna, Pepa and her family find safe harbor in the small town of El Castillo, on the banks of the San Juan River in Nicaragua. There her parents seek to eradicate Yellow Fever while Pepa falls under the spell of the jungle and the town's eccentric inhabitants. But Pepa's life ― including her relationship with local boy Guillermo ― comes to a halt when her family abruptly moves to New York, leaving the young girl disoriented and heartbroken.

As the years pass, Pepa and Guillermo's lives diverge, as does the fate of Guillermo's homeland. Nicaragua soon becomes engulfed in revolutionary fervor as the Sandinista movement vies for the nation's soul. Guillermo's daughter transforms into an accidental revolutionary. Pepa's son defies his parents' wishes and joins the revolution in Nicaragua, only to disappear into the jungle. It will take decades before the fates of these two families converge again, revealing how love, grief, and passion are intertwined with a nation's destiny.

Spanning generations and several wars, Only the River explores the way displacement both destroys two families and creates new ones, sparking a revolution that changes their lives in the most unexpected ways. 
Depending on how this story is told I will either like it or ditch it.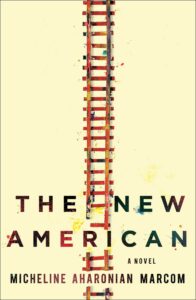 Emilio believes he is living the American Dream: his parents, who emigrated from Guatemala to California, sacrifice daily to ensure it. And his life seems relatively normal until he turns sixteen. Like most teenagers, Emilio is determined to get his driver's license—however, his mother discourages it. When Emilio asks why, his parents reveal a shocking secret: he is undocumented.

Emilio adjusts to his new normal. He attends UC Berkeley. He falls in love. All is going well…until Emilio gets into a car accident and—without a driver's license or any documentation—the policeman on the scene reports him to Immigration and Customs Enforcement [ICE].

Emilio is deported to Guatemala. But he is determined to get back to California, the only home he has ever known. It is an epic journey that takes him across thousands of miles through remote towns, lush jungles, and eventually the Sonoran Desert of the US-Mexico border, meeting thieves and corrupt law enforcement but also kind strangers and new friends.

Inspired in part by interviews with Central American refugees, and told in lyrical prose, Micheline A. Marcom weaves a heart-pounding and heartbreaking tale of adventure. The New American is an important and well-timed novel that asks us what we have in common—across cultures, experiences, and borders—and what makes us not only American, but altogether human. 
This is a timely book that sounds like it can shed some light on the experience of an undocumented immigrant.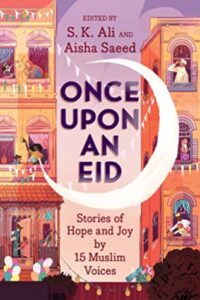 Once Upon an Eid edited by S.K. Ali and Aisha Saeed
Once Upon an Eid is a collection of short stories that showcases the most brilliant Muslim voices writing today, all about the most joyful holiday of the year: Eid!
Eid: The short, single-syllable word conjures up a variety of feelings and memories for Muslims. Maybe it's waking up to the sound of frying samosas or the comfort of bean pie, maybe it's the pleasure of putting on a new outfit for Eid prayers, or maybe it's the gift-giving and holiday parties to come that day. Whatever it may be, for those who cherish this day of celebration, the emotional responses may be summed up in another short and sweet word: joy. The anthology will also include a poem, graphic-novel chapter, and spot illustrations.
This one sounds like a fun read.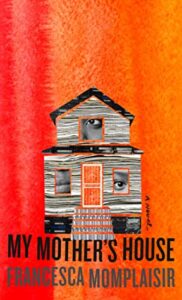 When Lucien flees Haiti with his wife, Marie-Ange, and their three children to New York City's South Ozone Park, he does so hoping for reinvention, wealth, and comfort. He buys a rundown house in a community that is quickly changing from an Italian enclave of mobsters to a haven for Haitian immigrants, and begins life anew. Lucien and Marie-Ange call their home La Kay—"my mother's house"—and it becomes a place where their fellow immigrants can find peace, a good meal, and legal help. But as a severely emotionally damaged man emigrating from a country whose evils he knows to one whose evils he doesn't, Lucien soon falls into his worst habits and impulses, with La Kay as the backdrop for his lasciviousness. What he can't even begin to fathom is that the house is watching, passing judgment, and deciding to put an end to all the sins it has been made to hold. But only after it has set itself aflame will frightened whispers reveal Lucien's ultimate evil.
At once an uncompromising look at the immigrant experience and an electrifying page-turner, My Mother's House is a singular, unforgettable achievement.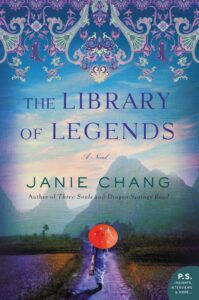 China, 1937. When Japanese bombs begin falling on the city of Nanking, nineteen-year-old Hu Lian and her classmates at Minghua University are ordered to flee. Lian and a convoy of students, faculty and staff must walk 1,000 miles to the safety of China's western provinces, a journey marred by the constant threat of aerial attack. And it is not just the refugees who are at risk; Lian and her classmates have been entrusted with a priceless treasure: a 500-year-old collection of myths and folklore known as the Library of Legends.
The students' common duty to safeguard the Library of Legends creates unexpected bonds. Lian becomes friends and forms a cautious romance with the handsome and wealthy Liu Shaoming. But after one classmate is arrested and another one is murdered, Lian realizes she must escape before a family secret puts her in danger too. Accompanied by Shao and his enigmatic maidservant, Sparrow, Lian makes her way to Shanghai in the hopes of reuniting with her mother.
During the journey, Lian learns of the connection between her two companions and a tale from the Library of Legends, The Willow Star and the Prince. This revelation comes with profound consequences, for as the ancient books travel across China, they awaken immortals and guardian spirits who embark on an exodus of their own, one that will change the country's fate forever.
I read the first page in the sample and it sounds like a good one.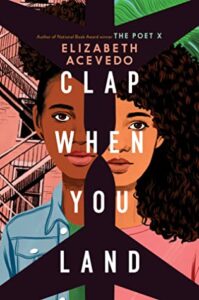 Camino Rios lives for the summers when her father visits her in the Dominican Republic. But this time, on the day when his plane is supposed to land, Camino arrives at the airport to see crowds of crying people…

In New York City, Yahaira Rios is called to the principal's office, where her mother is waiting to tell her that her father, her hero, has died in a plane crash.

Separated by distance—and Papi's secrets—the two girls are forced to face a new reality in which their father is dead and their lives are forever altered.

And then, when it seems like they've lost everything of their father, they learn of each other.
I have to wait to get this in audiobook form. Because I love her narration of her books.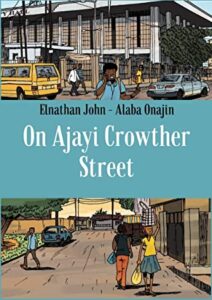 n the noisy Ajayi Crowther Street in Lagos, neighbours gather to gossip, discuss noise complaints, and faithfully head to church each Sunday. But beneath the surface lies a hidden world of clandestine love affairs, hidden pregnancy, spiritual quackery and hypocrisy, that threatens to destroy the community from within.

On Ajayi Crowther Street peels back the curtains on the lives of Reverend Akpoborie and his family, to reveal a tumultuous world full of secrets and lies. His only son, Godstime, is struggling to hide his sexuality from his parents whilst his daughter Keturah must hide the truth of her pregnancy by her pastor boyfriend to preserve her and her family's image. But it is the Reverend himself who hides the darkest secret of them all, as his wondering eye lands on Kyauta, their young live-in maid. (less)
I am loving this cover. It reminds me of the cover on copy of Welcome to Lagos by Chibundu Onuzo. I want this one but it is listed at $25!
Let me know of any great May releases you are excited about.