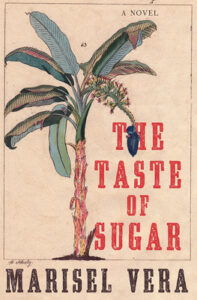 Marisel Vera emerges as a major voice of contemporary fiction with a heart- wrenching novel set in Puerto Rico on the eve of the Spanish-American War.
It is 1898, and groups of starving Puerto Ricans, los hambrientos, roam the parched countryside and dusty towns begging for food. Under the yoke of Spanish oppression, the Caribbean island is forced to prepare to wage war with the United States. Up in the mountainous coffee region of Utuado, Vicente Vega and Valentina Sanchez labor to keep their small farm from the creditors. When the Spanish-American War and the great San Ciriaco Hurricane of 1899 bring devastating upheaval, the young couple is lured, along with thousands of other puertorriqueños, to the sugar plantations of Hawaii—another US territory—where they are confronted by the hollowness of America's promises of prosperity. Writing in the tradition of great Latin American storytelling, Marisel Vera's The Taste of Sugar is an unforgettable novel of love and endurance, and a timeless portrait of the reasons we leave home.
A great opportunity to explore some of Puerto Rico's history via a fiction novel. I'm in!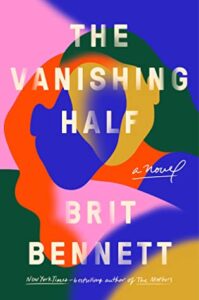 The Vignes twin sisters will always be identical. But after growing up together in a small, southern black community and running away at age sixteen, it's not just the shape of their daily lives that is different as adults, it's everything: their families, their communities, their racial identities. Ten years later, one sister lives with her black daughter in the same southern town she once tried to escape. The other secretly passes for white, and her white husband knows nothing of her past. Still, even separated by so many miles and just as many lies, the fates of the twins remain intertwined. What will happen to the next generation, when their own daughters' storylines intersect?
Weaving together multiple strands and generations of this family, from the Deep South to California, from the 1950s to the 1990s, Brit Bennett produces a story that is at once a riveting, emotional family story and a brilliant exploration of the American history of passing. Looking well beyond issues of race, The Vanishing Half considers the lasting influence of the past as it shapes a person's decisions, desires, and expectations, and explores some of the multiple reasons and realms in which people sometimes feel pulled to live as something other than their origins.
I really enjoyed her debut book, The Mothers so I have high hopes from her sophomore book.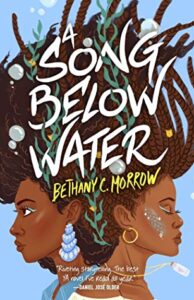 Tavia is already at odds with the world, forced to keep her siren identity under wraps in a society that wants to keep her kind under lock and key. Never mind she's also stuck in Portland, Oregon, a city with only a handful of black folk and even fewer of those with magical powers. At least she has her bestie Effie by her side as they tackle high school drama, family secrets, and unrequited crushes.

But everything changes in the aftermath of a siren murder trial that rocks the nation; the girls' favorite Internet fashion icon reveals she's also a siren, and the news rips through their community. Tensions escalate when Effie starts being haunted by demons from her past, and Tavia accidentally lets out her magical voice during a police stop. No secret seems safe anymore—soon Portland won't be either.
I am still at a loss of words that Ms. Morrow's debut novel, Mem didn't get a lot of press. It was such a good book and I have been patiently waiting for her next book.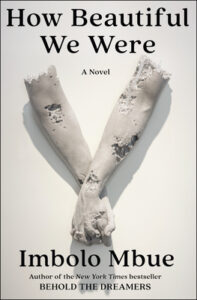 "We should have known the end was near."
So begins Imbolo Mbue's powerful second novel, How Beautiful We Were. Set in the fictional African village of Kosawa, it tells the story of a people living in fear amidst environmental degradation wrought by an American oil company.
Pipeline spills have rendered farmlands infertile. Children are dying from drinking toxic water. Promises of clean-up and financial reparations to the villagers are made—and ignored. The country's government, led by a brazen dictator, exists to serve its own interest. Left with few choices, the people of Kosawa decide to fight back. Their struggle would last for decades and come at a steep price.
Told through the perspective of a generation of children and the family of a girl named Thula who grows up to become a revolutionary, How Beautiful We Were is a masterful exploration of what happens when the reckless drive for profit, coupled with the ghost of colonialism, comes up against one community's determination to hold onto its ancestral land and a young woman's willingness to sacrifice everything for the sake of her people's freedom.
I really enjoyed, "Behold the Dreamers' so I am looking forward to this one. But don't judge me if I wait for the 2021 release because the cover is so beautiful unlike this one.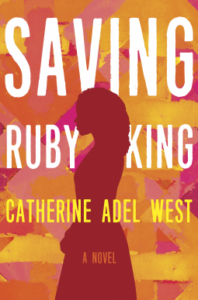 When Ruby King's mother is found murdered in their home in Chicago's South Side, the police dismiss it as another act of violence in a black neighborhood. But for Ruby, it means she'll be living alone with her violent father. The only person who understands the gravity of her situation is Ruby's best friend, Layla. Their closeness is tested when Layla's father, the pastor of their church, demands that Layla stay away. But what are his true motives? And what is the price for turning a blind eye?

In a relentless quest to save Ruby, Layla comes to discover the murky loyalties and dark secrets tying their families together for three generations. A crucial pilgrimage through the racially divided landscape of Chicago, Saving Ruby King traces the way trauma is passed down through generations and the ways in which communities can come together to create sanctuary.

Saving Ruby King is an emotional and revelatory story of race, family secrets, faith and redemption. This is an unforgettable debut novel from an exciting new voice in fiction and a powerful testament that history doesn't determine the present, and that the bonds of friendship can forever shape the future. 
Wait, just look at the cover! I am a sucker for beautiful covers. The story sounds so engrossing. I just put it on hold with my library and if it's really great, I just might wait for the paperback to add it to my collection.