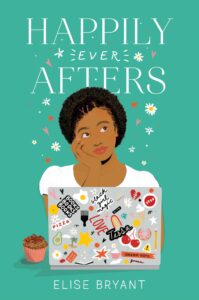 Sixteen-year-old Tessa Johnson has never felt like the protagonist in her own life. She's rarely seen herself reflected in the pages of the romance novels she loves. The only place she's a true leading lady is in her own writing—in the swoony love stories she shares only with Caroline, her best friend and #1 devoted reader.
When Tessa is accepted into the creative writing program of a prestigious art school, she's excited to finally let her stories shine. But when she goes to her first workshop, the words are just…gone. Fortunately, Caroline has a solution: Tessa just needs to find some inspiration in a real-life love story of her own. And she's ready with a list of romance novel-inspired steps to a happily ever after. Nico, the brooding artist who looks like he walked out of one of Tessa's stories, is cast as the perfect Prince Charming.
But as Tessa checks off each item off Caroline's list, she gets further and further away from herself. She risks losing everything she cares about—including the surprising bond she develops with sweet Sam, who lives across the street. She's well on her way to having her own real-life love story, but is it the one she wants, after all?
They say if you are a fan of Nicole Yoon, Jasmine Guillory, Mary H.K. Yoi and Talia Hibbert, then this book should find its way onto your TBR. I enjoyee, Yoon, Guillory and Hibbert so sign me up. I have to also check out Yoi's books.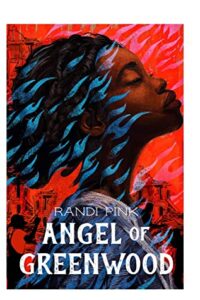 A historical YA novel that takes place during the Greenwood Massacre of 1921, in an area of Tulsa, OK, known as the Black Wall Street.
Seventeen-year-old Isaiah Wilson is, on the surface, a town troublemaker, but is hiding that he is an avid reader and secret poet, never leaving home without his journal. A passionate follower of WEB. Du Bois, he believes that black people should rise up to claim their place as equals.
Sixteen-year-old Angel Hill is a loner, mostly disregarded by her peers as a goody-goody. Her father is dying, and her family's financial situation is in turmoil. Also, as a loyal follower of Booker T. Washington, she believes, through education and tolerance, that black people should rise slowly and without forced conflict.
Though they've attended the same schools, Isaiah never noticed Angel as anything but a dorky, Bible toting church girl. Then their English teacher offers them a job on her mobile library, a three-wheel, two-seater bike. Angel can't turn down the money and Isaiah is soon eager to be in such close quarters with Angel every afternoon.
But life changes on May 31, 1921 when a vicious white mob storms the community of Greenwood, leaving the town destroyed and thousands of residents displaced. Only then, Isaiah, Angel, and their peers realize who their real enemies are.
Ok, let's first soak in that cover art…wow!!! Lately, there has been a lot more TV and books putting a spotlight on a very dark part of American History regarding the Tulsa Race Massacre. On May 31, 1921 over 18 hours on May 31-June 1, 1921, a white mob attacked residents, homes, and businesses in the predominantly Black Greenwood neighborhood of Tulsa, Oklahoma. Something I never learned in history class. There is a new a new HBO series called Lovecraft based on the Tulsa Massacre and I hope to check it out too. So let's just say, I will be adding this to my TBR this year.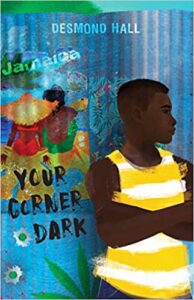 American Street meets Long Way Down in this searing and gritty debut novel that takes an unflinching look at the harsh realities of gang life in Jamaica and how far a teen is willing to go for family.
Things can change in a second:
The second Frankie Green gets that scholarship letter, he has his ticket out of Jamaica.
The second his longtime crush, Leah, asks him on a date, he's in trouble.
The second his father gets shot, suddenly nothing else matters.
And the second Frankie joins his uncle's gang in exchange for paying for his father's medical bills, there's no going back…or is there?
As Frankie does things he never thought he'd be capable of, he's forced to confront the truth of the family and future he was born into—and the ones he wants to build for himself.
I really enjoy reading books that capture life in the caribbean. I have been collecting books for several years and this sounds like one to add.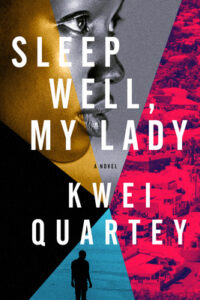 In the follow-up to the acclaimed series debut The Missing American, PI Emma Djan investigates the death of a Ghanaian fashion icon and social media celebrity, Lady Araba.
Hard-hitting talk show host Augustus Seeza has become a household name in Ghana, though plagued by rumors of lavish overspending, alcoholism, and womanizing. He's dating the imposing, beautiful Lady Araba, who leads a self-made fashion empire. Araba's religious family believes Augustus is after her money and intervenes to break them up. A few days later, just before a major runway show, Araba is found murdered in her bed. Her driver is arrested after a hasty investigation, but Araba's favorite aunt, Dele, has always thought Augustus Seeza was the real killer.
Almost a year later, Dele approaches Emma Djan, who has finally started to settle in as the only female PI at her agency. To solve Lady Araba's murder, Emma must not only go on an undercover mission that dredges up trauma from her past, but navigate a long list of suspects with solid alibis. Emma quickly discovers that they are willing to lie for each other—and that one may still be willing to kill.
Oh boy, I need to get on it, I bought this author's book last year and have not read it yet. So I will do that before I pick this one up. But you know I love reading about lady dectives/PI so this has to happen this year.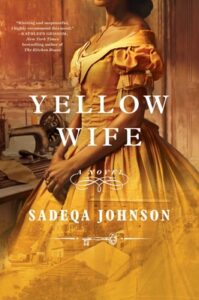 "Wholly engrossing, exquisitely researched, and so timely. Sadeqa Johnson brings a fresh telling to a story we think we already know, making it beautifully relatable and human. Riveting and suspenseful, I highly recommend this novel." —Kathleen Grissom New York Times bestselling author of The Kitchen House
This harrowing story follows an enslaved woman forced to barter love and freedom while living in the most infamous slave jail in Virginia.
Born on a plantation in Charles City Virginia, Pheby Delores Brown has lived a privileged life. Shielded by her mother's position as the plantation's medicine woman, and cherished by the Master's sister, she is set apart from the others on the plantation, belonging to neither world.
Freedom on her eighteenth birthday has been promised to her, but instead of the idyllic life she imagined with her true love, Essex Henry, Pheby is forced to leave the only home she has ever known and unexpectedly finds herself thrust into the bowels of slavery at the infamous "Devil's Half-Acre," a jail where the enslaved are broken, tortured, and sold every day in Richmond, Virginia. There Pheby is exposed not just to her Jailor's cruelty but also to his contradictions. To survive Pheby will have to outwit him but soon faces the ultimate sacrifice.
I have this on pre-order already. I love historical fiction and this one sounds really good.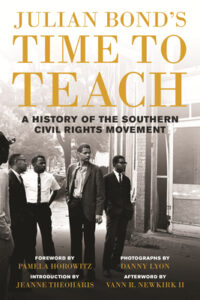 A masterclass in the civil rights movement from one of the legendary activists who led it.
Horace Julian Bond was an influential social justice activist, politician, and visionary who is best known as one of the founders of the Student Nonviolent Coordinating Committee (SNCC). For over two decades, he taught a popular class at the University of Virginia on the history of the civil rights movement.
Compiled from his original lecture notes, Julian Bond's Time to Teach brings his invaluable teachings to a new generation of readers and provides a necessary toolkit for today's activists in the era of Black Lives Matter and #MeToo. Bond sought to dismantle the perception of the civil rights movement as a peaceful and respectable protest that quickly garnered widespread support. Through his lectures, Bond detailed the ground-shaking disruption the movement caused, its immense unpopularity at the time, and the bravery of activists, some very young, who chose to disturb order to pursue justice.
Beginning with the movement's origins in the early twentieth century, Bond tackles key events such as the Montgomery bus boycott, the Little Rock Nine, Freedom Rides, sit-ins, Mississippi voter registration, the Sixteenth Street Baptist Church Bombing, the March on Washington, the Civil Rights Act, Freedom Summer, and Selma. He explains the youth activism, community ties, and strategizing required to build strenuous and successful movements. With these firsthand accounts of the civil rights movement and original photos from Danny Lyon, Julian Bond's Time to Teach makes history come alive.
I think I will get this from the library first and then I will definitely add this to my history library.
The stunning life-story of Academy, Tony, and three-time Emmy Award winning actress and trailblazer, Cicely Tyson, that details her incredible six-decade career on and off screen.
At 94, Cicely Tyson is a dynamic and legendary actress. A Harlem native, she began her career as a fashion model, gracing the covers of Ebony and Jet. She transitioned to acting in 1951 and is still featured in coveted roles depicting strong, Black women outside of caricature or stereotypes. She played Viola Davis's mother in How to Get Away with Murder, Coretta Scott King in King, Jane Pittman in The Autobiography of Miss Jane Pittman, and Mother Watts in Trip to Bountiful.
What is perhaps most incredible has been her ability to appeal to viewers across race and generations by embodying characters that are fresh and current. From classics such as Roots and Sounder to contemporary programming like House of Cards and Saturday Night Live, of which she was the first Black female host, Ms. Tyson is iconic, timeless, and highly-respected.
Now, Cicely Tyson travels from stage to page to bring the world an unprecedented peek into her closely guarded personal life and the grounding forces of family and faith that have informed her life. Ever humble, Ms. Tyson says, "The greatest gratification has come in refining my craft, not in gazing upon its merits."
Just As I Am is an autobiography from the heart. In three sections—Planted, Rooted, and Bountiful—Ms. Tyson delves into revelatory life lessons from each major role, lessons that are unexpected, profound, and that have helped her navigate per personal and public lives in tandem. From the years spent at her mother's elbow and in the grounding, nurturing pews of her church family to delving into her ancestry with the help of genealogy experts, Ms. Tyson's spirit of curiosity rings true with poetic authenticity.
Just As I Am is Cicely Tyson's personal testimony of how nine decades of experiences—some magnificent, others sorrowful, some on screen, many away from it—that have given birth to the woman she is still becoming.
I need a good memoir and this woman is so special. I watched her in movies growing up and can't wait to learn more about her.
Let me know what new releases in January that you have your eyes on.