Top Ten Tuesday: Rainy Day Reads
Hello! It's Tuesday and you know what time it is…Top Ten. Top Ten Tuesday is a weekly feature hosted by The Artsy Reader Girl, Jana every week, they post a new topic/top ten list and invite everyone to share their own answers. Rainy day reads to me are books that draw you in fast. They are books that feel like an old friend, they are books that make me wonder. So here are 10 books that did that for me:
The Winter Sea by Susanna Kearsley 
Love this author. Her books pull me in and take me away. I love that she incorporates historical facts into each of her stories. This one is sure to be a fantastic rainy day read for anyone.
Dread Nation by Justina Ireland
Who said zombies aren't cool? This book captures your interest from the start and the structure of the story with a letter from the main character and her daughter starting each chapter keeps you coming back for more.
The Invisible Library by Genevieve Cogman
Books, libraries, magic, strong female with a sexy sidekick/secondary character is the answer to rainy day woes. This is the start to a really fun series. I have been taking my time with this series. I have only read two so far but really enjoy them.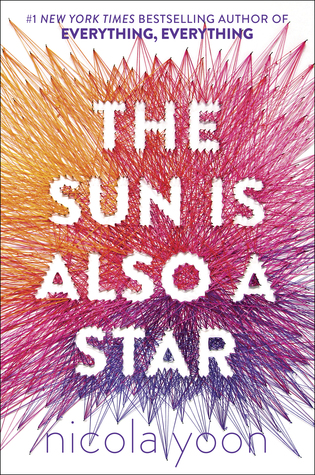 The Sun is Also a Star by Nicola Yoon
A love story that takes the course of a day sounds crazy right but it really works with this story that also glimpses into the world of immigrants and deportation. A fast ride for a gray rainy day!
Sleeping Giants by Sylvain Neuvel
Good science fiction and fantasy always pulls me in with a sense of wonder. This first book in a trilogy is really easy to immerse into. The characters are interesting and the possibilities keep you guessing.
Land of Shadows by Rachel Howzell Hall
Just read this last month and wow, loved it. It's a crime fiction but with a kick-ass black female detective. Something you rarely see in books or film. Eloise "Lou" is so smart and the story is so compelling. It is a fantastic start to a series. I have already bought the next book so I can go hang out with her and her partner to solve another case.
Rainy Day Sisters by Kate Hewitt
I read this so long ago. But it is one of those stories where the main character has to put distance between her life to find herself and a hottie in the process. Couldn't put it down.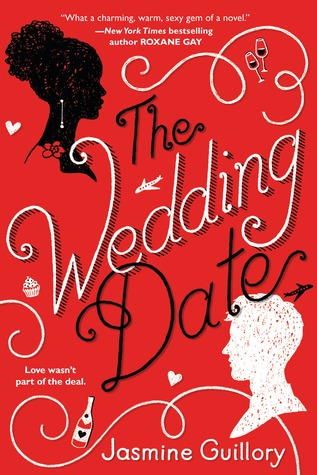 The Wedding Date by Jasmine Guillory
Read this a few months ago and I don't read much romance but this one pulled me in and never let go. I could not look away from this crazy romance. It was a debut book and I already bought another book by this author because she writes this stuff that good. Nothing like a little "steam" to chase away the gloom of a rainy day!!
The Salaryman's Wife (Rei Shimura #1) by Sujata Massey
This is an auto-buy author and this began with this debut novel when it came out in 2000. I can't believe it is almost 20 years ago I read this book. This was the start to an amazing series that brings you into the life of a Japanese American Rei who teaches English in Japan while also dealing in antiques. You learn so much in each book about different aspects of Japanese culture and the characters are fantastic. Many who re-appear in future books in the series. Once pulled into this series, you will forget it's raining.
Kindred by Octavia Butler
This was my introduction to this incredibly talented writer who went on to become one of the greatest science fiction writers. Unfortunately her life was cut short and we are left with her amazing books. This book was her debut novel and it pulls you in in a different way. It's main character travels back and forth in time. It hits you with hard realities of slavery and keeps you coming back to find out what happens next. Don't let the slavery deter you from such a rich experience. You won't know it's raining once you open the pages of this gem.
Happy reading!
Belinda